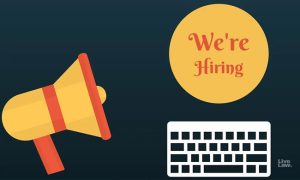 North Hardin Water Supply is currently accepting applications for
entry level field tech and water operator positions. Competitive pay and excellent benefits.
Applications are available at the office. Call 409-385-7355 for additional information.

WE ARE NOW OFFERING AUTO PAY USING YOUR CREDIT OR DEBIT CARD!
You must Log Into the Payment Portal or Register for a login to enroll in auto pay. If you have any questions, please call our office.
When signing up for auto pay, please be aware that you must enroll before the 9th of the month to ensure that your bill is included in auto pay for the that month's due date, to avoid any late fees.
PLEASE BE ADVISED that Auto Pay Is Deducted 3-5 Days Prior to the 15th of the month. (9th-14th)
Welcome
The North Hardin Water Supply Corporation is a Regional Water Supply Corporation, committed to providing safe, potable water services for use by the Corporations' residential and commercial customers in our community, while maintaining a standard of professional excellence in customer service and environmental conservation.
Hours of Operation are Monday through Thursday, 7 A.M – 5:30 P.M.
You can contact our office at 409-385-7355 or email info@nhwsc.com with any questions.

March billing was mailed out on February 25th. As a reminder, this bill does NOT include usage over the course of February 14-17 for most of our customers. Usage resulting from the freeze will be billed in April. If you have any concerns, please call our office.
DISCONNECTED ACCOUNTS AND ONLINE PAYMENT INFORMATION
We are happy to offer customers the convenience of online bill pay. Please note that if your account has been disconnected or is scheduled for disconnect, you MUST ADD the $ 35.00 FEE TO BE RECONNECTED.
Also, VERY IMPORTANT for you to contact our office when payment is made. We check the online payments frequently, however, to ensure the fastest option to reconnect your service, please call the office when payment is made.
Thank you
Online Payment Now Available
We are happy to inform you that Online Payment is now available. You can utilize this option by clicking on the "Payment Options" Tab. You can either choose the Quick pay option, or you can create a username and password, which will allow payments and/or access to view usage, payment history or ability to link multiple account locations.
Please note all CREDIT / DEBIT CARDS are charged a processing fee from a 3rd party and not from the utility company. This fee will be the greater of $2.85 or 3% of the payment amount.